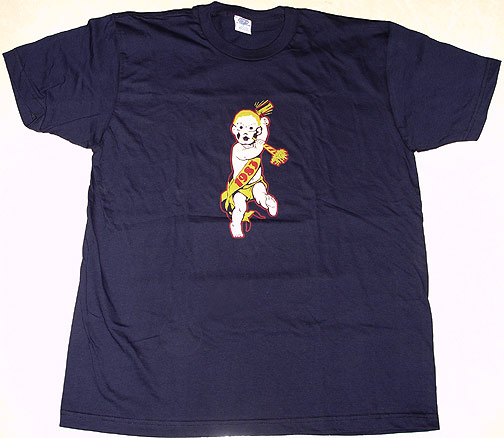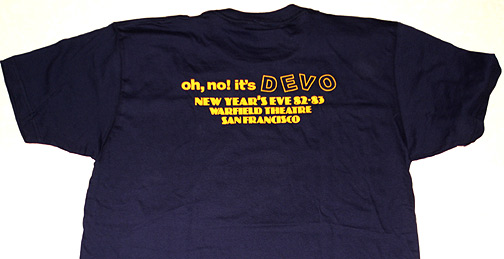 Oh No, It's Devo Tour
New Year's Eve 1983
(2005/2006 Reissue)

Reissue of the Oh No, It's Devo era shirt from Devo's show on New Year's Eve 82-83 at the Warfield in San Francisco. Features Booji as Baby New Year on front, and show info on back.
3 color front and 1 color back.
---
Pictured: Front and back of shirt