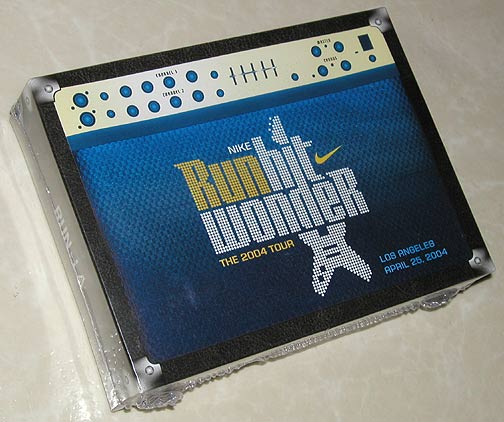 NIke Race Event Promo Tee
(In Promotional Box)
April 25, 2004 Los Angeles

Shirt given to bands who peformed at the 5k & 10k race concert at the LA Coliseum sponsored by Nike, at which DEVO performed. Mark gave me this for the archives. He says that a T-shirt listing DEVO on the back is packaged inside.

I've never opened the sealed box, so I'm not sure.

Anyone have a photo of the shirt inside? Contact me.

---