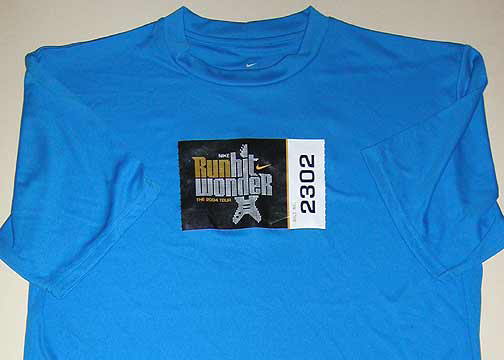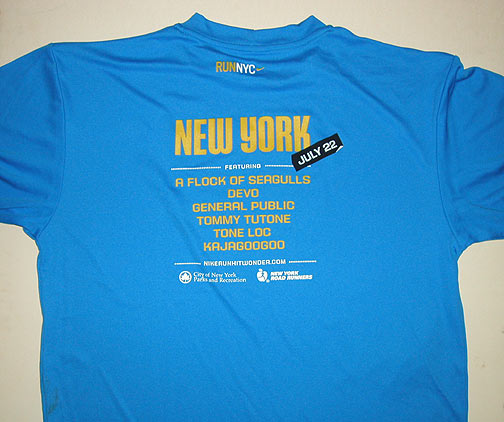 NIke Race Event Runners tee
July 22 , 2004 - NYC

Shirt given to those who registered for the 5k & 10k race concert at Morningside Park in NYC sponsored by Nike, at which DEVO performed. You had to register for the race to get one of these spandex tees.

This is the mens version.

FRONT & BACK shown at left.

---