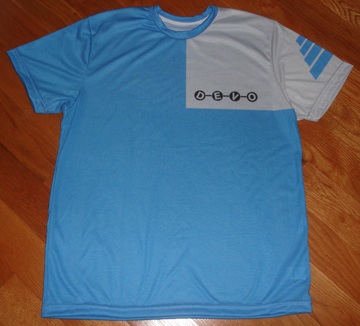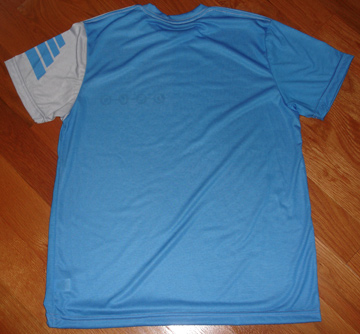 DEVO Panel Tee - Blue
Circa 2010

Official Club DEVO item made by Warner Bros. Records circa fall 2010.

Made for DEVO as a companion "T" for their silver pants and jackets, these custom-made shirts complete DEVO's stage ensemble like no other tee you'll see on the streets of Planet Earth. Hip "Spud-wa-zi" Two-Tone design with bold DEVO/Energy Dome logos on chest & sleeve.

Sheer fabric!