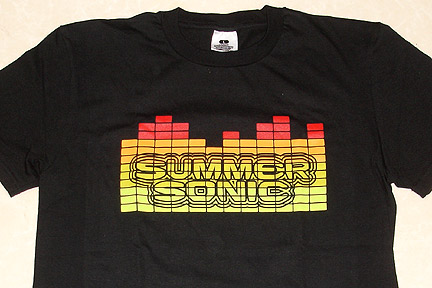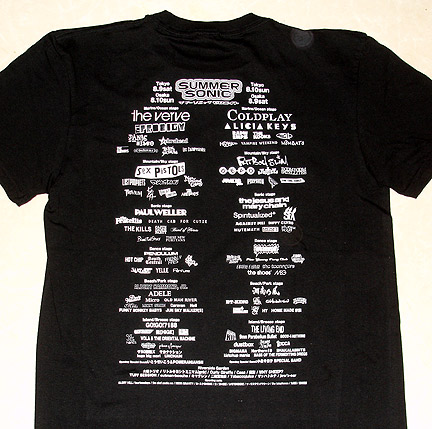 Summersonic Festival Tee
For DEVO's 2008 Japan show

Official Summersonic Festival T-shirt, listing DEVO on the back with other bands that performed at this two day event.

Front & back shown at left.
Click here to see detail.

Thanks to Tsuyoshi Watanabe for donating this item to the Devo-Obsesso archives!