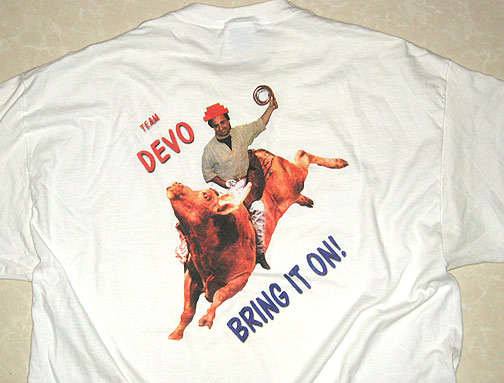 TEAM DEVO
Custom Made Mystery Tee

Sold on Ebay in 2004. Not sure what year it was made.

Full color back print shown at left.
DEVO in red printed on front.

Looks like it was a custom made shirt for a special event, perhaps. Maybe a birthday party...or a Devolved Rodeo? I have no idea, but I had to have it.

If you know what the story is,
please CONTACT ME.
---