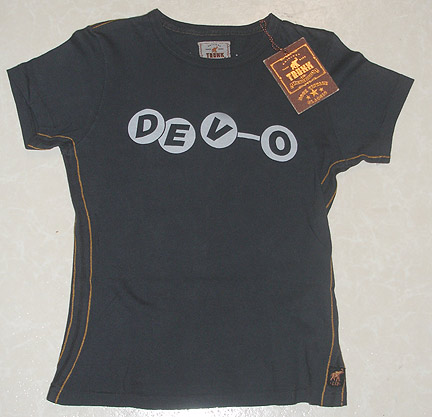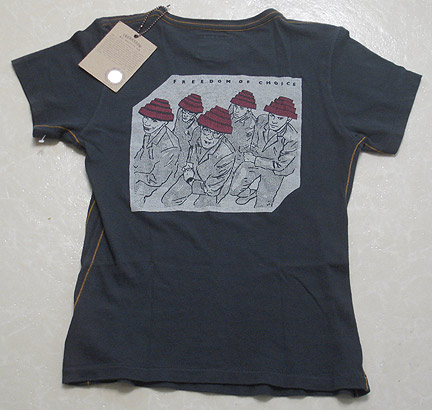 DEVO - Freedom Of Choice
by TRUNK Clothing

TRUNK licensed design - features DEV-O Logo on front, and Freedom Of Choice image printed on back. Designed with DEVO's vintage Freedom Of Choice tour shirts
in mind.

This is a women's tee. Not sure if this design was printed on adult/men's tees.

Available online & in stores in 2006/2007.

FRONT & BACK shown at left.