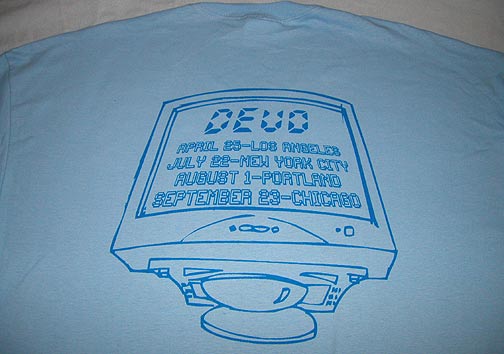 Uncontrollable Urge
Nike Show Tour Tee 2004

Official design, created by Chaser Merchandising, and sold at DEVO's live shows in 2004. Most live shows in '04 were sponsored by Nike (for their 5 & 10k race event concert tour). Nike's color scheme for the whole tour was blue, and they had special blue suits & domes created for DEVO to wear onstage. This shirt was made to match the blue color scheme, and is an altered version of their other Uncontrollable Urge tee.

Features NIKE sponsored show dates on the back.

FRONT & BACK shown at left.
---