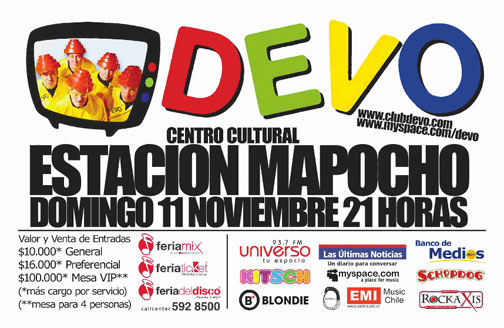 Flyer for the cancelled DEVO show in Santiago, Chile.

The show was scheduled for the day after the Sao Paulo show. However a strike at the Brazil airport delayed DEVO's equipment, and it did not arrive in time for their Santiago show.

Thanks to Hector Aguirre for the flyer image.

If you have a paper version of this flyer to spare, please contact me.