EVENT REPORT COMING SOON!
THANKS TO ALL WHO ATTENDED!


DEVOtional 2021 as a physical face-to-face event is scheduled for November 5th & 6th
at Beachland Ballroom in Cleveland, OH.

+ November 7th in AKRON: 5KDEVO Race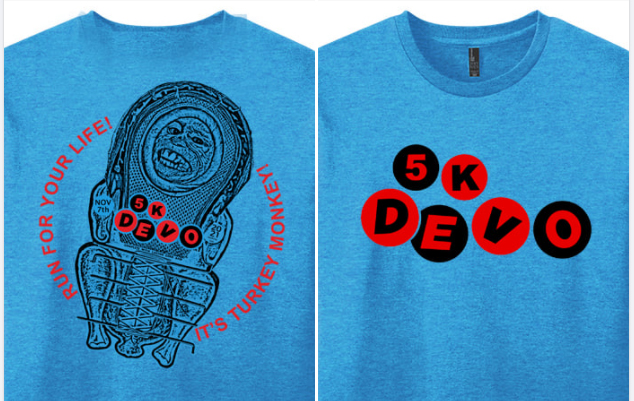 Warm up for Thanksgiving with Turkey Monkey on Sun. November 7th in Downtown Akron OH.
Run or walk! Get the Turkey Monkey cotton race T-Shirt pictured above with your registration.

You also have the option to purchase this limited edition New Traditionalists V-Neck "Tech-Style" race tee...made of polyester for quick-drying and cool comfortable fit. LiMITED QUANTITIES! Click the "merchandise" tab on registration page to order!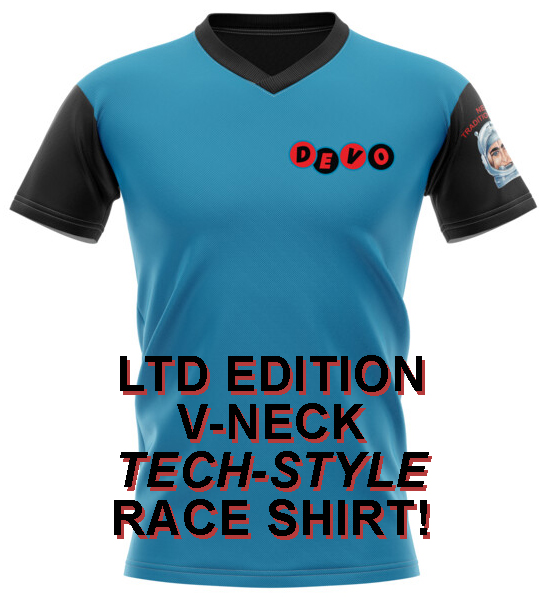 Registration open NOW at RunToYourRacing.com!

***********************
DEVOtional 2021 Weekend:

Fri. 5th / 6pm - Beachland Tavern
Sat. 6th / 2pm - Beachland Ballroom
+ Sun. 7th / 10am - 5KDEVO in Akron!


SPECIAL GUESTS IN PERSON!


GERALD V. CASALE


DAVID KENDRICK

FRED ARMISEN
PERFORMANCE SCHEDULE:

Fri. 5th Beachland Tavern:
6pm: Doors Open
7:30 - Eric Nassau and the San Francisco Threesome
8:30 - Poopy Necroponde and the Louisiana Fudge Patch Kids
9:30 - The Fantastic Plastics

Sat. 6th Beachland Ballroom
2pm: Doors Open
3:00 - The Jimmy Psycho Experiment
4:00 - David Kendrick talks DEVO and Gleaming Spires
4:45 - Fight Milk
5:45 - Jerry Casale
6:30 - Fred Armisen
7:00 - Detention
8:00 - Massive Hotdog Recall
9:00 - Devomatix
9:45 - Raffle
10:15 - The Super Thing

Sunday Nov. 7th in Akron: 5KDEVO Race (10am)

The First 100 ticket buyers will receive this limited edition

FREE GIFT

made possible by Deadhead Rum:


the

DEVO

Monkey Mug!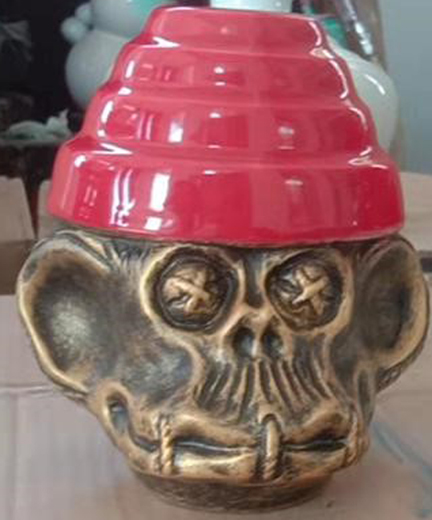 (prototype shown above)





Only 100 will be made available to the public!


Those will be given to the 1st 100 ticket buyers at the event.
(ALL 100 ARE SPOKEN FOR AT THIS TIME)

DEVOtional 2021 *Glow-In-The Dark* T-Shirts

Pre-ordering is important to make sure you get your size!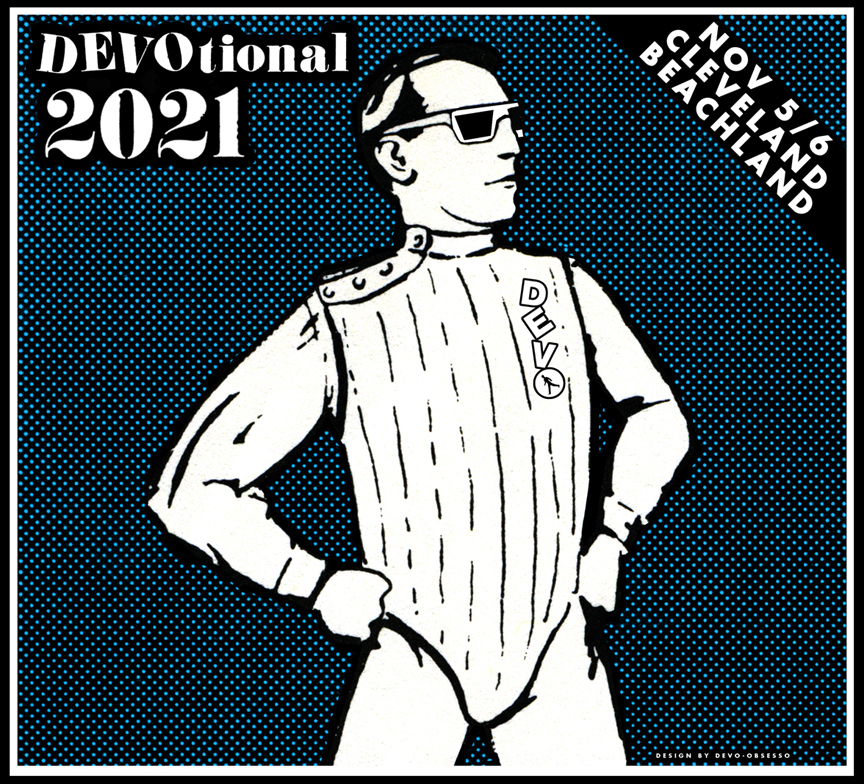 ALL WHITE PORTIONS OF DESIGN WILL *GLOW-IN-THE-DARK*


SCREENPRINTED INK ON 100% COTTON TEES

T-SHIRT PRE-ORDERS HAVE ENDED



SHIRTS WILL SHIP JUST BEFORE OR SOON AFTER THE EVENT IN NOVEMBER.
***********************
BIG THANKS TO OUR 2021 SPONSORS:


CLICK HERE to see our 2020 DEVOtional 20th Anniversary Livestream!