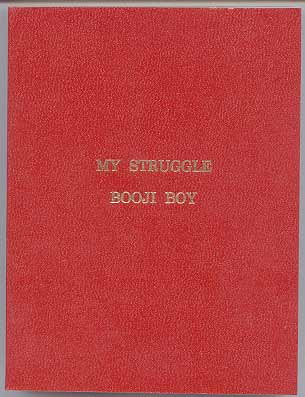 My Struggle by Booji Boy

Red Cover - (repress)
Publisher: Neo Rubberband
Date: orig 1978 (repress 19??)

Very hard to find bound book written & illustrated by Mark Mothersbaugh/Devo. I've seen several different printings of this book (2 with red covers, and one with a yellow cover). There is more info on how the printings differ, so I'll add more as I gather it. I believe this particular printing was a repress, but I'm not sure when.

Given to me by Mark Mothersbaugh. Thanks, Mark!
---