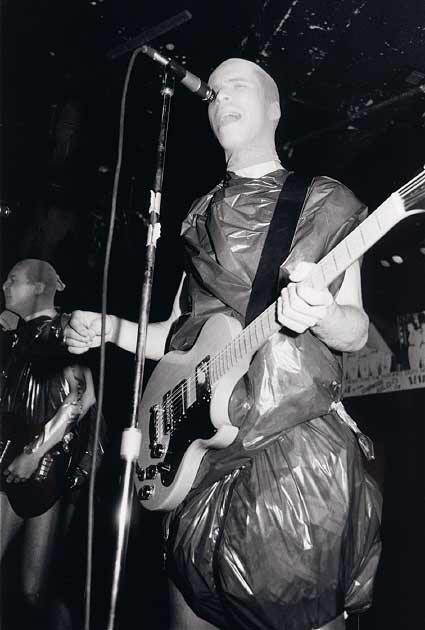 Bob1 & Jerry - Live in Los Angeles - 1977

Another shot of Bob1 in the spud costume, this time joined by Jerry Casale.

At the infamous Starwood club in Los Angeles, CA. 1977.

Notice the flyer for the show in background.

Photo taken by legendary LA punk scene photographer, Jenny Lens.

Thanks, Jenny!!

(Please don't use this photo for anything without contacting Jenny Lens for permission!)

---