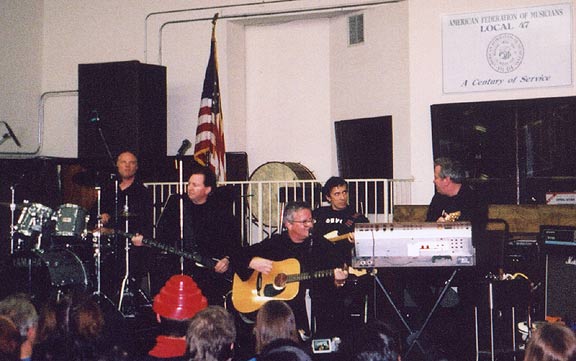 Live Benefit Show
2/24/02
Local 47 Musicians Union Hall
Hollywood, CA

Benefit show for friend of the band, Larry Dominello.

Four songs:
Jocko Homo (sad version), Satisfaction, Praying Hands, and Gates of Steel.
Gordon: drums
Photo: Devin Wooldridge

Please do not use photo without contacting the photographer for permission first.