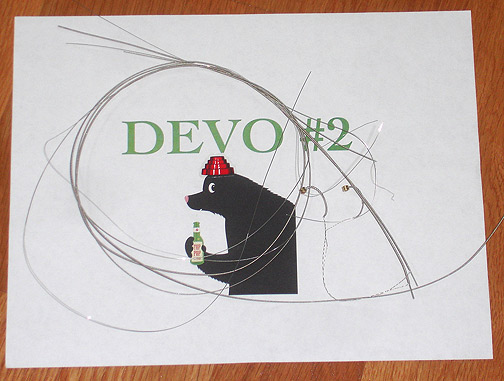 Bob1's Guitar Strings
Squamish 2010

DEVO performed at the Live At Squamish festival in Squamish, Canada on Sept. 4th, 2010.

These guitar strings were snapped onstage by Bob1 during his guitar solo.

(The piece of paper in the background is one of the backstage/dressing room signs from the Squamish show).