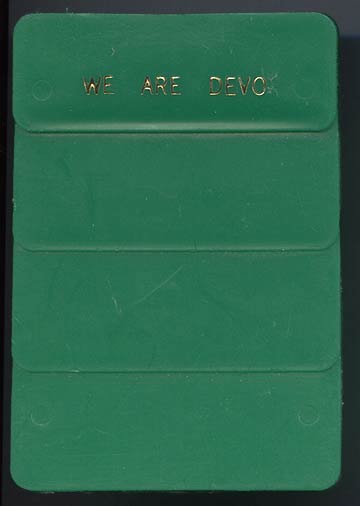 "We Are Devo" Stepped Chip Material Sample

I found this in Mark Mothersbaugh's archives while I was curating items for a Rock n' Roll Hall of Fame DEVO display.

What the hell is it?

It was a mystery to me for years, but Steve Brenno was kind enough to email me this explanation:

"This item is a stepped chip used in the thermoplastics industry for material samples...Primarily for samples involving color or mold texture. This chip is injection molded (note the four ejector pin witness marks). A common item throughout NE Ohio."

Thanks, Steve!

Possibilities: Mark received it as a sample for Club DEVO products...or maybe it came from a fan who worked at the factory...?