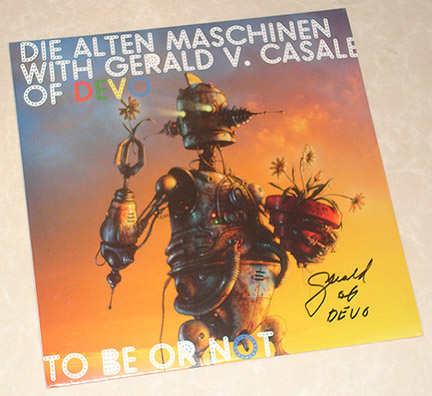 To Be Or Not - by Die Alten Maschinen
Collaboration with Gerald Casale of DEVO

Catalog #: XP 041
Label: X Production
Release Date: 2008
Country: EU

12" featuring 4 tracks. Versions of the song "To Be Or Not" - a collaboration between Gerald V. Casale of DEVO and Die Alten Maschinen from the Czech Republic.

This particular image is of a signed copy, which was sold at clubdevo.com in early 2009.

SEE BACK COVER


Autographed versions of this 12" are available for sale now at clubdevo.com!