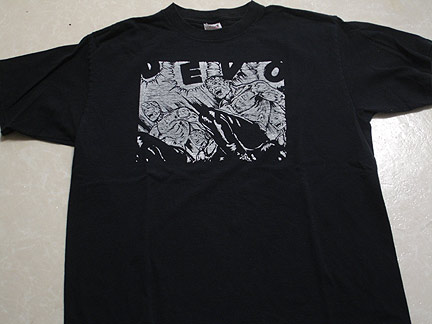 Here To Go - (by Malcolm Tent)

T-shirt made just in time for the 3rd DEVOtional event in 2002.

This particular shirt was printed with only the white screen. Misprint or test print maybe?

Created by fellow victim and Devoted fan, Malcolm Tent.

Artwork taken from the Here To Go 12".

Thanks to Jeff Weyh for donating this to the archives!