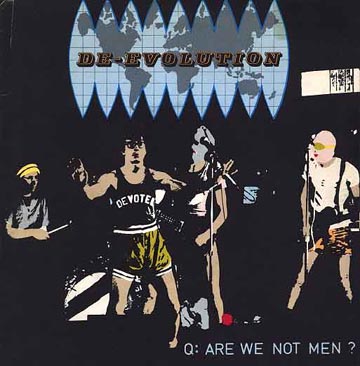 Mongoloid/Jocko Homo
(Gatefold printed blue)

Side A: Mongoloid
Side B: Jocko Homo

Catalog #: 703314
Label: Manray/Booji Boy
Release Date: 1977
Country: USA

The cover opens into a 3-panel gatefold printed in blue ink. (The intitial pressings were printed in black).

---
Front cover pictured to the left.
Click to see back cover.
Click to see gatefold panels
Click to see center label.