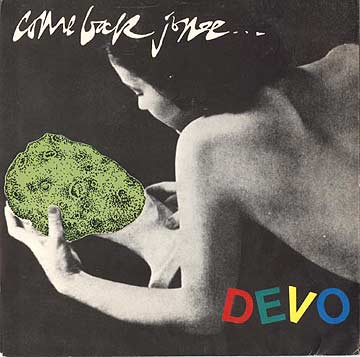 Come Back Jonee/Social Fools (w/unused sticker)

Side A: Come Back Jonee
Side B: Social Fools

Catalog #: VS-223
Label: Virgin
Release Date: 1978
Country: UK

The cover art of this 7" was designed to have a sticker added to it. The female pictured on the cover is holding a statue of a male's head. The cover image shows the statue to be covered with craters, with no facial features visible. The sticker included inside the sleeve features the normal male face of the statue. Most of these 7"s are found with the sticker missing, or already stuck to the cover. This particular version was acquired with a sticker still unstuck. The back cover features lyrics.

---
Front cover pictured to the left.
Click to see back cover.
Click to see unused sticker.