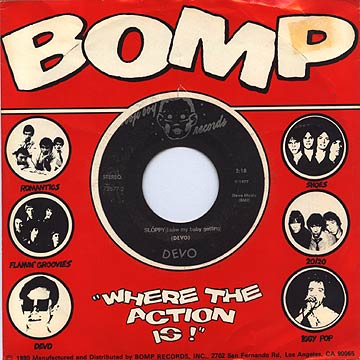 Satisfaction/Sloppy
Bomp Cover

Side A: (I can't get me no) Satisfaction
Side B: Sloppy (I saw my baby getting)

Catalog #: 72843
Label: Booji/Bomp
Release Date: 1980
Country: USA

Bomp release of the early Booji label release. Features cover with center hole and pic of Mark Mothersbaugh on the back.

---
Back cover pictured to the left.
Click to see front cover.