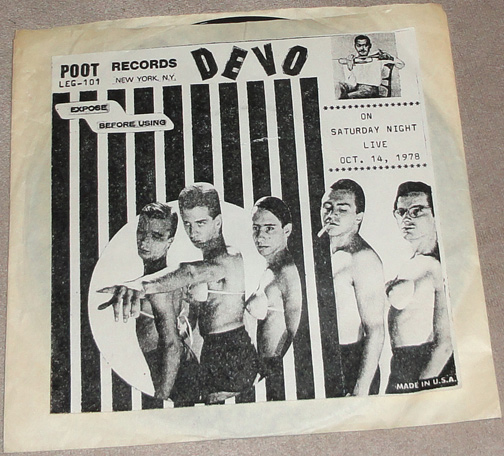 Saturday Night LIve
Bootleg (w/ Picture Cover)

Side A: Satisfaction Side B: Jocko Homo

Catalog #: Poot Leg-1-1
Label: Poot Records
Release Date: 1978
Country: USA

Bootleg of Devo's appearance on Saturday Night Live Oct 14th, 1978. Rare version with picture cover. Blank Labels.

SEE CENTER LABEL

Thanks to Aaron Williams for providing this item that eluded me for many years!