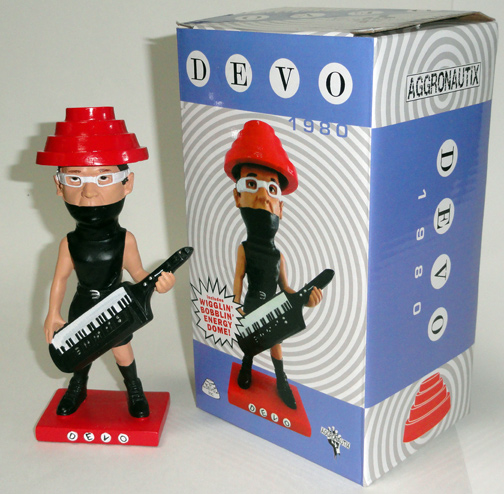 Bobble Dome Figure
by Aggronautix

Official DEVO, Inc product - A DEVO Bobble Dome Figure! By Aggronautix 2013.

This particular figure is #1081 of 2000: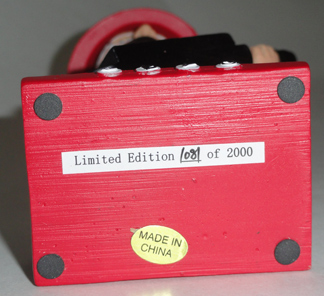 From the DEVO web site:

Officially Licensed DEVO Energy Dome 'Throbblehead' figure - DEVO in effigy! - Made by Aggronautix as part of the "Throbblehead" series.

Features figure dressed in DEVO's "Freedom Of Choice" tour outfit circa 1980...sporting the band's patented red Energy Dome. It bobbles and jiggles on the head of this 7 inch tall, polyresin figure, accurately sculpted right down to the 1980's Keytar. Limited to just 2000 numbered units!

SEE VIDEO: Jerry of DEVO talks about the DEVO Bobble Dome Figure!