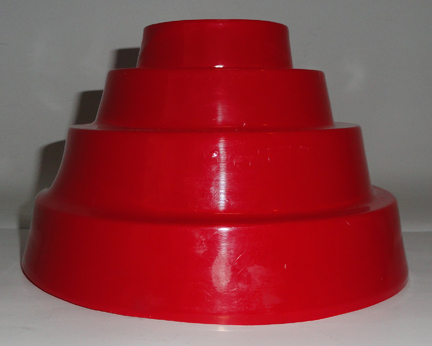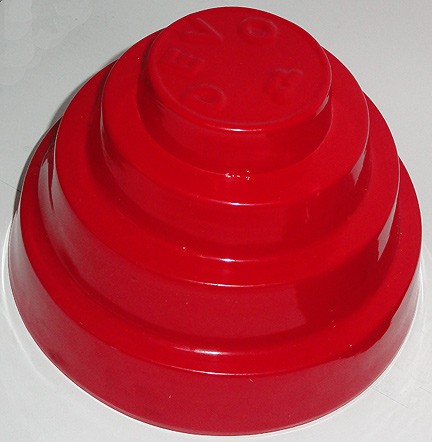 Red Energy Dome (Anna-Lisa)
Possible Prototype (1989?)

Found this on Ebay - Jan. 2012. Seller said "This was given to me in 1990 by a girl with a German accent named "Anna-Lisa" who 'travelled' with the band. Stamped 1989 inside."

Anna-Lisa was Mark Mothersbaugh's girlfriend in the early DEVO days. This may have been a prototype dome, since it is a little taller than the standard Club DEVO dome of the 1980's, and it has a different cut to the bottom/lower ring. Seems like it wasn't molded properly, as one of the tiers is bowed. I can't tell if the date stamp says "1989" or "1980".

See images...comparing this dome to a standard 1980 Club DEVO dome. (Anna-Lisa dome on left, Club DEVO dome on right).