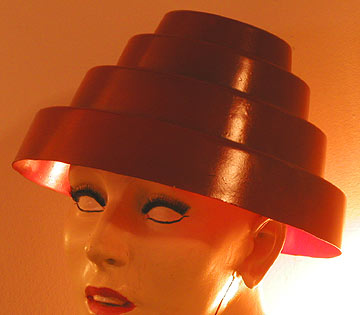 Energy Dome Reissue 1

Reissue of the infamous Energy Dome made in the mid 1990's. Modelled after Devo's stageworn domes with no raised lettering on top. Domes match size of original Club Devo domes rather that the bigger stageworn version. Also includes foam insert to better fit head. Plastic is originally white, but spray-painted red.

These domes were sold via the Mutato Muzika Web site, and at Devo's shows during the 1990's.

---