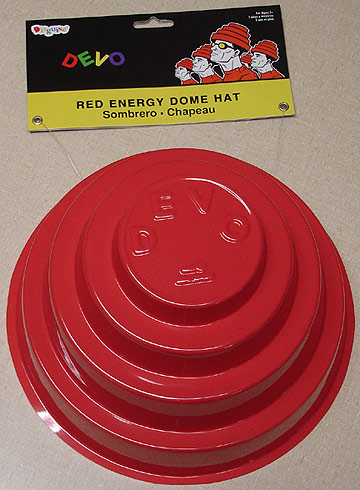 Energy Dome - Disguise.com Costume

Costume Dome made by Disguise.com circa 2005..

These domes were designed to look like the vintage Club Devo domes, but are made of a much more flexible/durable plastic. Disguise.com did a fantastic job on these!

The cardboard hang tag is attached to the drome by pieces of plastic string that are inserted into tiny holes drilled into the base of the dome.

Available at costumes shops everywhere.


---