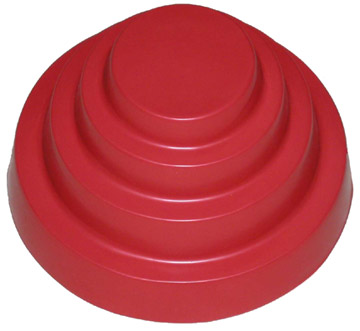 Energy Dome - NECA Reissue '04

Reissue made by NECA December 2004.

These domes were made using lighter-weight plastic than the Chaser reissue domes, which is more like the plastic used on the early Club Devo domes.

The color is quite a bit lighter than the previous red domes.

See NECA sticker on inside of dome.

---