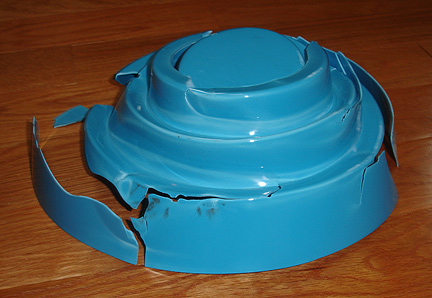 Blue Energy Dome
Stomped backstage by Mark M.
at Late Night w/ David Letterman

This Energy Dome was stomped by Mark Mothersbaugh backstage at the Late Night w/ David Letterman show - June 15th, 2010. We were testing how the dome would crush, etc. Mark jumped up and stomped this dome with both feet, but we decided it wasn't a good idea to do on TV, since the dome slid across the floor when Mark stomped it. Live TV + Slippery Dome + Floor + Mark's butt = No Good.

Photo by Michael Pilmer
Please don't use w/o permission.