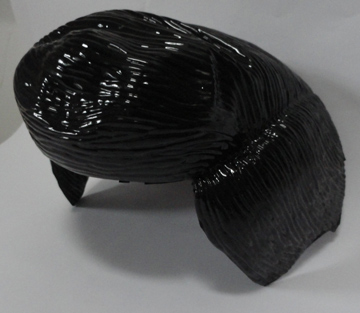 DEVO Black Pomp Wig - Malformed Prototype
1981 Original

Malformed prototype version of the Club Devo pomp wig, made by Brent in 1981.

SEE PROFILE
SEE ANOTHER VIEW

Donated to the archives by Earl Porges, who worked closely with Brent Scrivner in the 70s/80s. Brent gave this to Earl when they were manufactured. THANK YOU, EARL!!