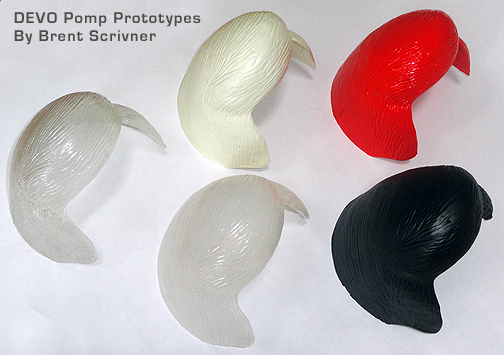 DEVO Pomp Wigs
5 Original Prototypes

Ultra-rare plastic prototype versions of the Club Devo pomp wig, designed by Brent Scrivner (R.I.P.).

These were made during the pressing of the original black pomp wigs circa 1980/81. Included is a clear thin plastic pomp, a thicker clear rubber pomp, a white thin plastic pomp, a red thin plastic pomp, and a black thin plastic pomp.

These were donated to the archives by Earl Porges, who worked closely with Brent Scrivner in the 70s/80s. Brent gave these to Earl when they were manufactured. THANK YOU, EARL!!