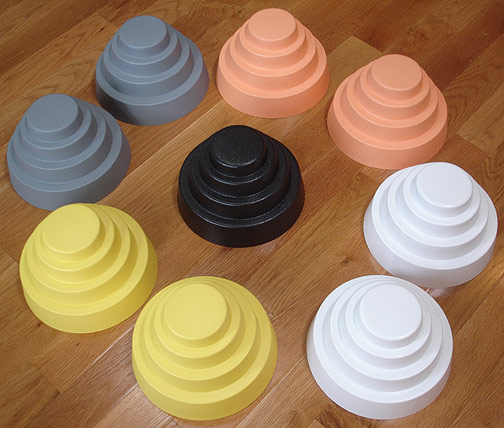 Prototype Energy Domes
(Made on May 18th, 2010)

Energy Dome prototypes made by AP/Cognito Productions in NC.

These were manufactured on May 18th, 2010....on Mark Mothersbaugh's birthday..at the same time as the new glossy blue domes.

These domes all have some kind of interesting texture to them.

SEE DETAIL 1
SEE DETAIL 2


Photos by Michael Pilmer
Please don't use w/o permission.