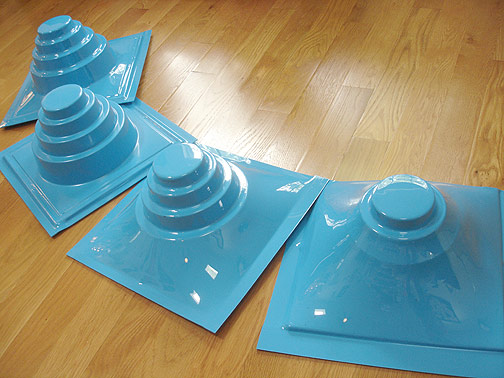 Uncut Blue Energy Domes
(Made on May 18th, 2010)

Test Domes made by AP/Cognito in NC. Manufactured on May 18th, 2010, on Mark Mothersbaugh's birthday.


These are test domes...pressed while figuring out the right temperature...in various stages of forming. Unlike the first batches of blue domes made by Spencer Industries, these domes have a glossy finish.


Photos by Michael Pilmer
Please don't use w/o permission.