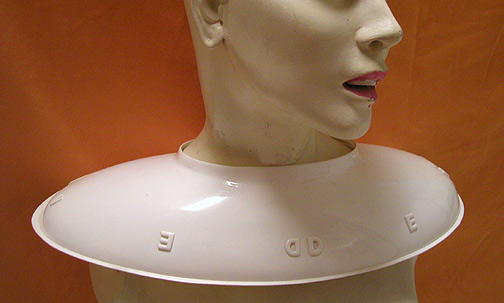 Spudring Collar - from Bob2

Oh No, It's Devo era Club Devo catalog item.

Plastic collar designed by Brent Scrivner, 1982.

This particular collar was given to me by Bob & Lisa Casale, and was probably worn by Bob2 in appearances or during concert performances. It's quite beat-up & cracked.