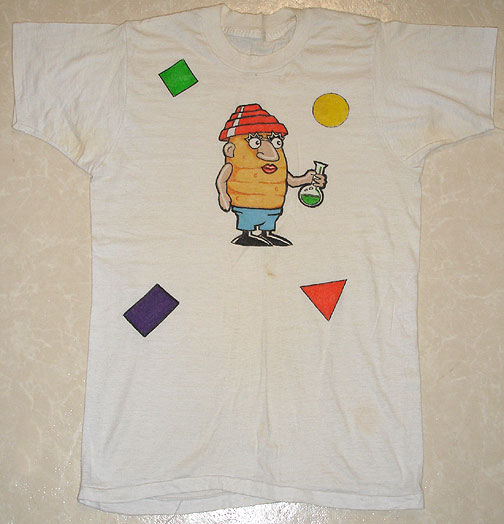 Potato Head in Energy Dome
Crew Shirt (?)

Not exactly sure about the story on this shirt. I got it from someone who worked on DEVO's live crew in the early 1980's. They said they got the shirt from the band.

Front features an illustration of a potato head man wearing an Energy Dome.

This could actually be a one-of-a-kind illustration on the shirt. It looks like it could've been drawn directly on the shirt.

If you have any info about this shirt, please contact me.