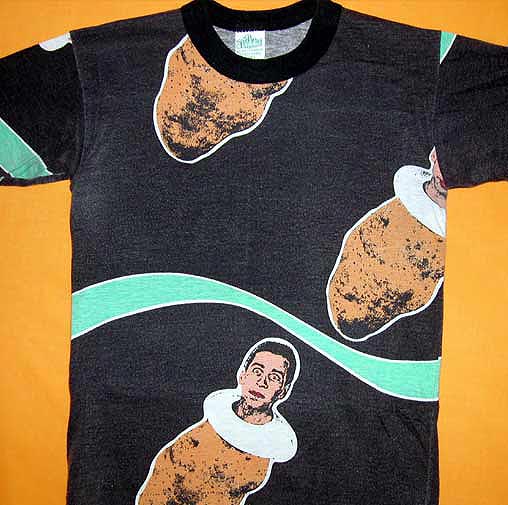 Floating Spuds Pattern Print

Oh No, It's Devo era shirt featuring full-color floating spuds pattern on entire shirt.
This was an official design available at DEVO concerts.

One spud emailed me to tell me his account of acquiring one of these shirts:

"I got mine at the 82/83 New Years Show at The Warfield in San Fran. This was the only show I ever saw this one available at. Booji appeared on stage in a night shirt made of this material, during the 2nd show, where he had a bad encounter with E.T.! (I shit you not! Someone in an E.T. costume waddled towards Booji , with glowing finger extended , Booji debated touching him - the crowd yelled "Don't do it!" - he did -E.T. blew up! Audience cheers!)"