A longtime friend of the band (and DEVO's lawyer) decided to attend his very first
DEVOtional with Mark Mothersbaugh. Welcome, David Blau! A good time was had by all!.
(This is the guy you have to deal with if you're caught selling unauthorized DEVO merch! haha)

Beachland Ballroom - Cleveland, OH - Friday Sept. 16th, 2022.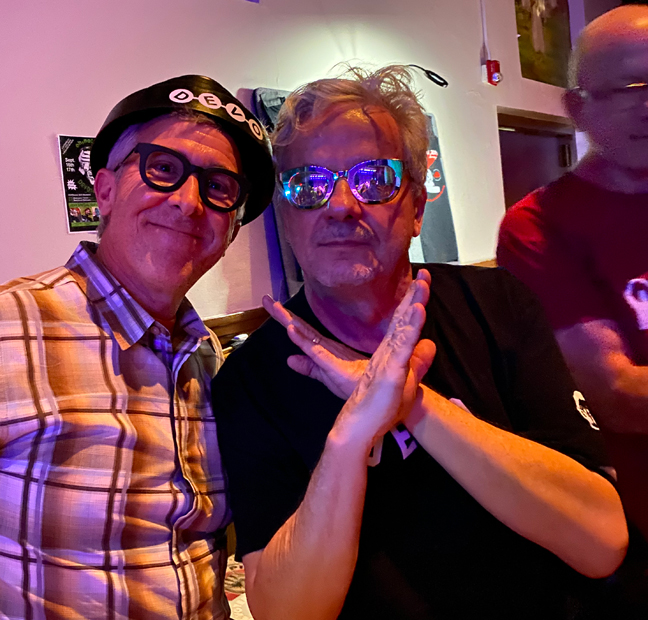 photo by David Adler