This is my pal, Rob "The Ripper" Williams, with Jack Black, whose band Tenacious D just happened to be performing near our
DEVOtional event this weekend. Jack is a longtime DEVO fan..like seriously.. and was going to try to make it out for a visit,
but wasn't able to. Still, he gave Rob a Tenacious D guitar pic for me. How cool! Fun fact: 20 years ago I worked w/
Jack Black on designing "The Official Tenacious D Cum Rag". True!

Below: Rob & Jack at the Tenacious D gig in Ohio.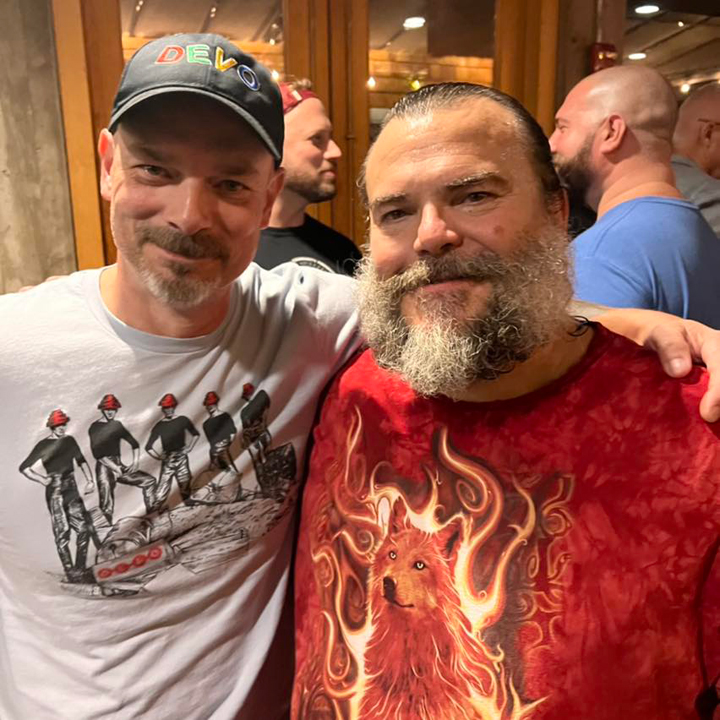 photo by Rob Williams