Sept. 2022: My friend Roxxi flew to NC from Los Angeles a couple days before our trip to Ohio for DEVOtional. Coincidentally,
I got a call from my pal, Ed Marshall (longtime DEVO road crew from Los Angeles), to say he was in town visiting his son,
who now attends college in NC. It was a great surprise to have Ed visit my home while Roxxi was there. I love these two humans!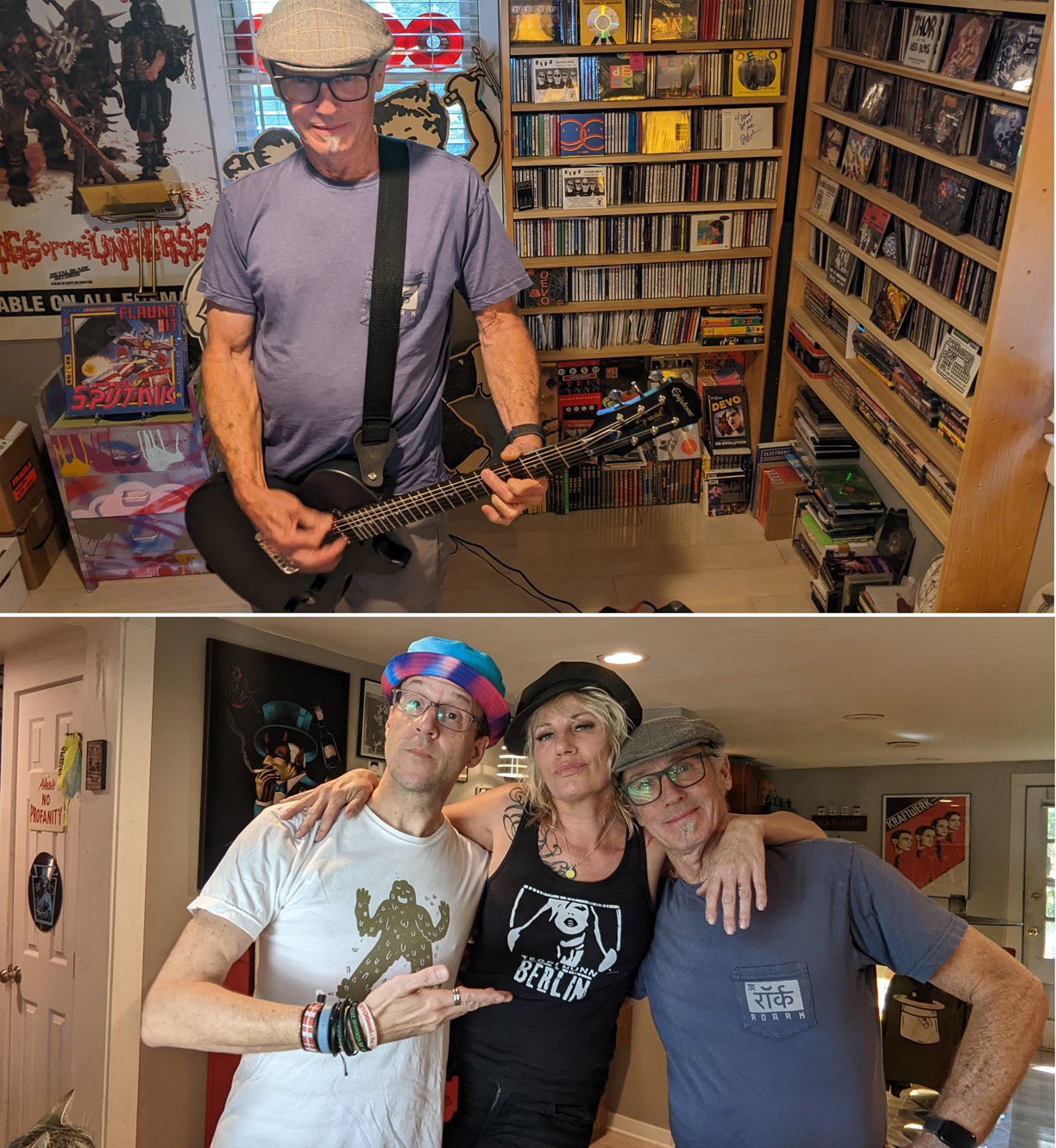 photos by Michael Pilmer/Devo-Obsesso