Thursday, Sept. 15th, 2022. It's not a party until FIGHT MILK arrives! Or something like that.
DEVOtional is very happy to have them back! Always nice guys & crowd-pleasers.

On left is Jackson, chief architect of FIGHT MILK. On right is Tavi, who came
all the way from Finland to perform onstage with Jackson & their pal, Max.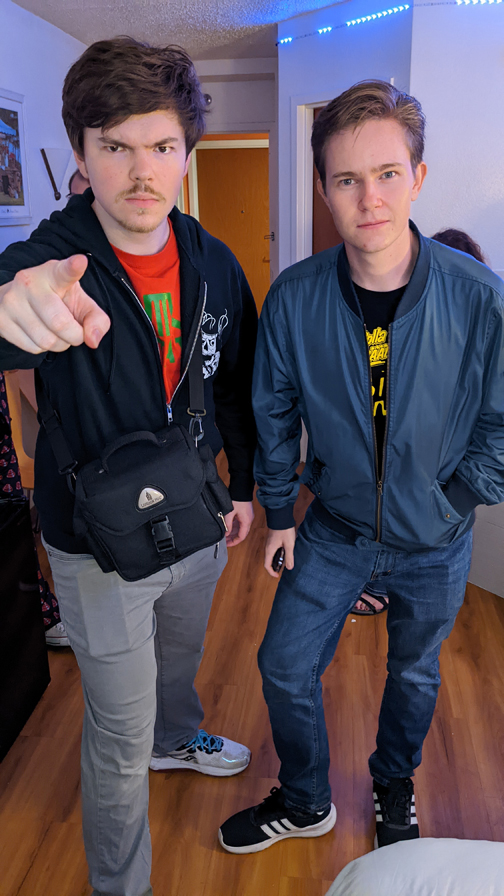 photo by Michael Pilmer / Devo-Obsesso