Heather & Chaim showed up to the motel party early and presented me with this De-Vo-Vandalized
LP cover! The red dome is painted in nail polish and was still wet when it was handed to me. I put it in the
shower until it dried to keep it & unsuspecting guests safe. I received another one of these in the mail years
ago, customized by a fan. I think Chaim had some connection to that, too... but I can't remember the details.
Anyway, I always see this album at thrift stores, and I can only ever see "Songs of DEVO" as the title
.
Thursday, Sept. 15th, 2022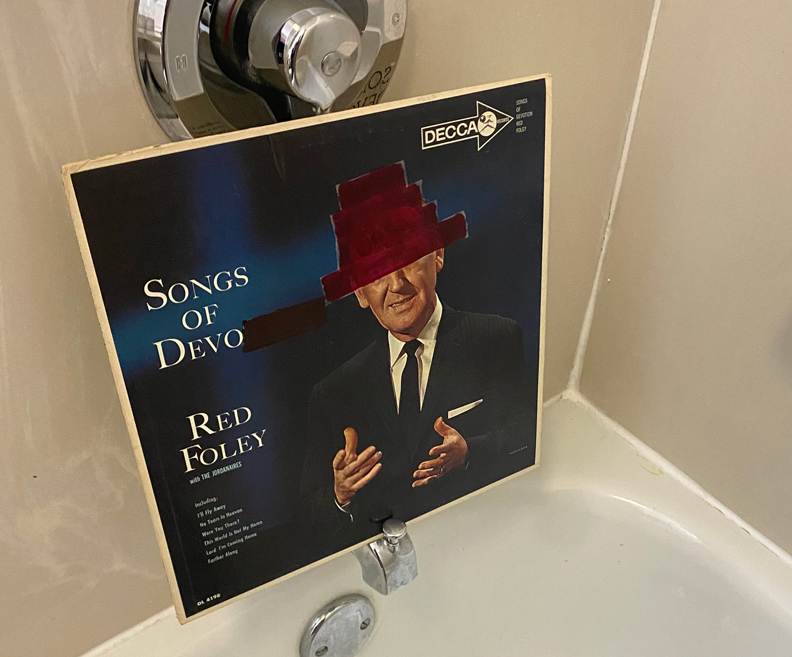 photo by David Adler