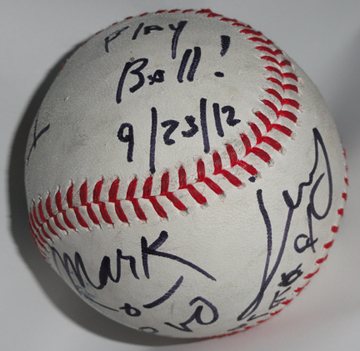 DEVO Signed Baseball
Practice Ball / Tampa Rays 1st Pitch

DEVO threw the first pitch at a Tampa Rays baseball game on 9/23/12 at Tropicana Field in St. Petersburg, FL. This is the ball the Jerry Casale of DEVO used to practice with in the dressing room before DEVO walked to the field. Fully signed by the entire band.

SEE VIDEO OF THE PITCH!