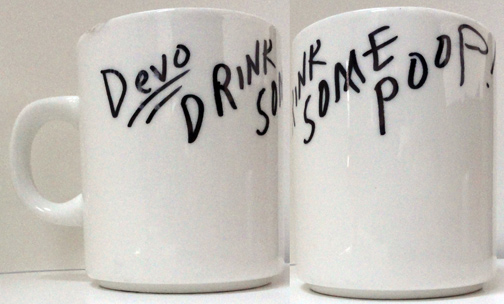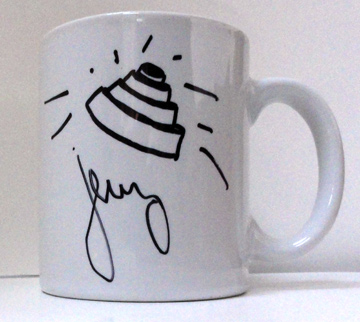 DEVO Signed Coffee Mugs
Dec, 2012 - Australia

These coffee mugs were used to flatten out some posters that DEVO were to autograph backstage at one of their shows in Australia, Dec. 2012. After signing the posters, Mark & Jerry decided to sign the mugs, as well.

Mark Mothersbaugh is responsible for the "Drink Some Poop!" mug

Jerry Casale gets credit for the Energy Dome mug.